Business Intern Sales and Operations Support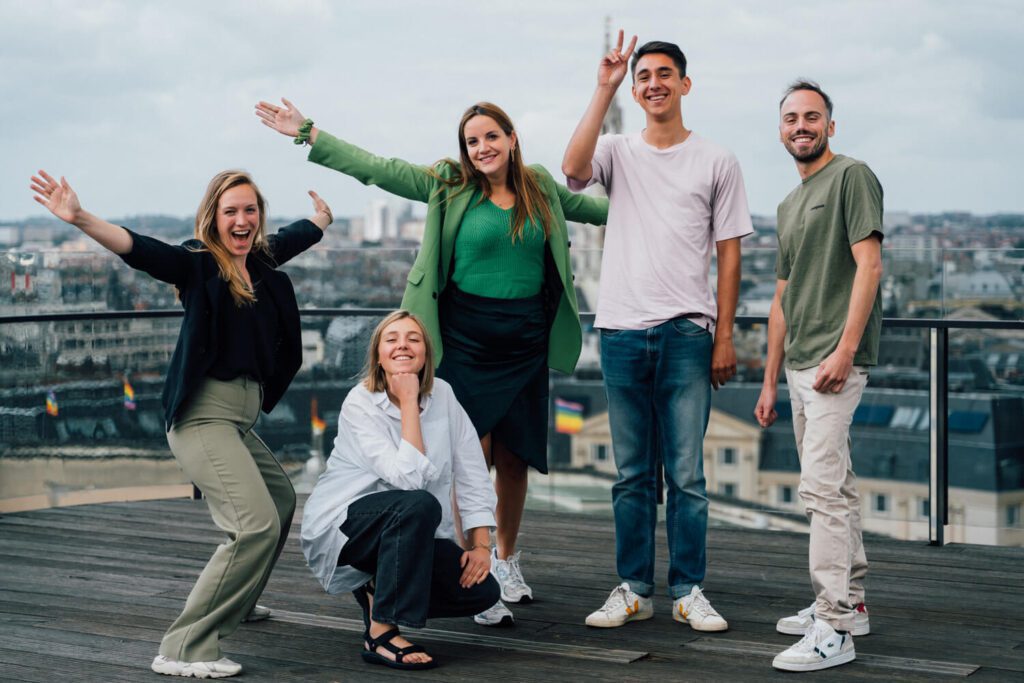 We are looking for an enthusiastic, hands-on intern to join our team. Since we are a small core team (4) in Brussels with more colleagues spread all over the globe, you will have the opportunity to make a real impact and try a broad range of tasks and activities related to operations and sales in a dynamic start-up. It's needless to say that you have a green heart and would love to make this world a greener place. At the same time you are business-minded and will play a crucial role in supporting our operations and sales activities.
You're a (soon-to-be) expert in the Office 365 package.
You love processes and you are a great organizer (of events, processes, meetings, spaces, online folders, … ).
You're curious to follow up on project partners and project progress for communication and customer success purposes.
You like to keep things updated – systems, documents, partners and colleagues.
Next to administration, marketing and communication are your key strengths, you'll be in touch with clients, partners, colleagues.
You have 5 years experience in hugging and loving trees.
You're fluent in English (& Dutch). French is a plus.
You can work on your own and have a can-do mentality.
You can travel to Brussels (next to central station) 2(-3) times a week.
You can use new (AI) tools to enhance your creativity.
Remember, pobody's nerfect, so even if you don't have some skills that are listed, we will still take a look at your candidature.
What are you getting in return?
Brainstorming and actively working to make the world a greener place
A broad range of responsibilities and direct coaching
Learning new skills and the opportunity to try a lot of new things
Awesome colleagues
Awesome (co-)workspace with an incredible view over Brussels on the rooftop
This is an unpaid internship but expenses for travel,… are covered by Go Forest
Ideal start date: September – October 2023
Recruitment process: After submitting your candidature, you will have an introductory video call with the team, if we match we love to meet in person before we seal the deal.
Equal opportunities: We believe the strength of a pack comes from its diversity. So no matter who you are, where you come from, what you believe in or what your dreams are, we welcome you and look forward to receiving your application.
Accessibility: Our office is wheelchair accessible
We are happy to accept interns from a broad range of education and will work with you to adapt your internship to the needs of your education.
Interested? Submit your CV & motivation letter to jobs@goforest.be
Know someone? Sharing is caring!
Motivated to take your company to the next green level? We will gladly explain more about our vision and possibilities! Contact us to become a leader for a greener world.