Last week we visited our tree planting project in Armenia and, wow. We have been impressed by nature; educated about the current issues; shown new nursing, mulching, and planting techniques; moved by the impact of the project; and, most of all, welcomed very warmly by our Armenian partners. Armenia is a country located in Western Asia and it is home to an impressive range of mountains, a variety of micro-climates, and many extremely kind people. For individual people or companies in Europe, Armenia is not the most obvious choice to plant trees. We know. However, we have discovered that planting trees in Armenia has benefits for all of us.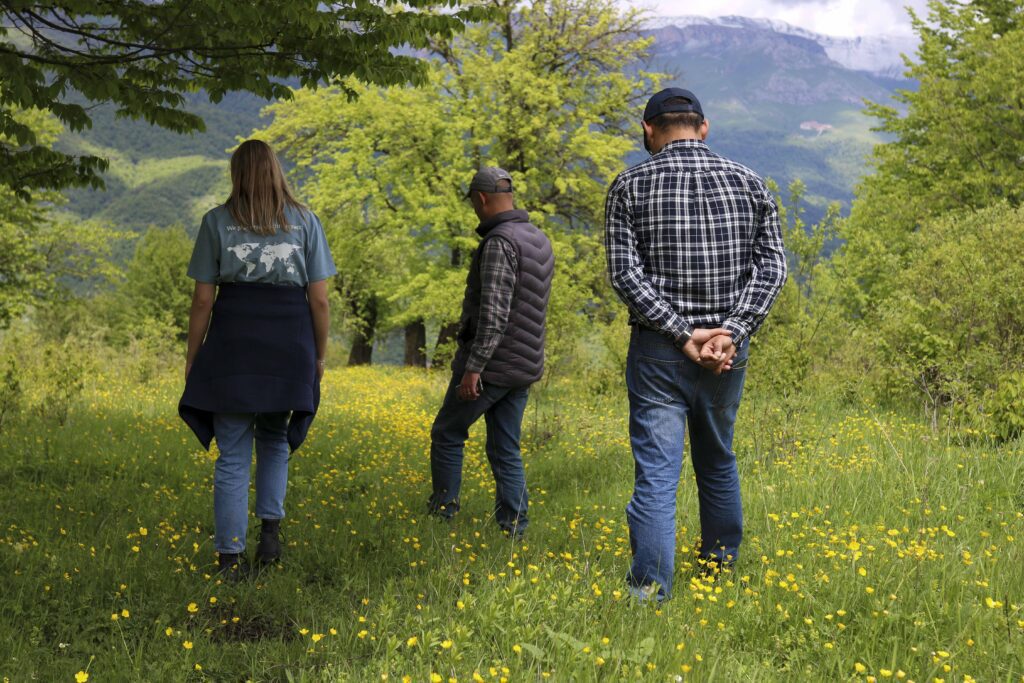 A green shield for all of us
The first reason to afforest regions in Armenia is the presence of a phenomenon similar to desertification. Desertification is happening, for example, in the Sahara Desert: the desert is expanding towards regions that were once more moist and wet. It is often caused by climate change and changing weather patterns. In Western Asia, the border between dry and wet areas lies in Armenia. For example, Iran in the South is mostly dry, whereas Georgia in the North is still completely green… for now. The dryness moves more and more to the North, which threatens various aspects of life on our planet, among which biodiversity, food production, wildlife, and human life.
Planting trees in these regions, which are on the border between dry and wet, are beneficial in stopping the dryness from coming up. By planting trees, we can expand the wet region again. When pieces of land are forested, the roots of trees retain the water inside of the soil. When the land is just fallow, and no trees or other vegetation are growing, water just flows throughout the soil, causing soil erosion and land degradation. Since only 11% of Armenia is covered with forests, it is useful to not only reforest areas (replanting trees in forest areas that got affected by disturbances) but also afforest areas (planting trees in areas without forest) to increase total forest coverage.
The reforestation projects mainly exist out of protecting areas from (over)grazing cattle and then planting a minimum number of trees. As said by the experts on site: you can feel that nature is ready to grow a forest, the conditions are perfect, we just need to give it the chance to regenerate. The planning of an afforestation project requires more effort, since every aspect of the environment, the soil, and the technical side need to be taken into consideration. There has been no forest here in quite some time, so there is no system to copy.
Bringing families back together
A second reason to take the initiative to plant these trees is that afforestation or reforestation projects in this region of Armenia support the local economy and are closely linked with the local communities. Many Armenian people in the rural areas need to go abroad to find employment, for example, they go to Russia to work in construction. This means that they must leave their families for quite some time to earn an income. By setting up these projects, many jobs are created: seasonal planters, full-time nursery employees, guards, infrastructure builders, and many more. Also, the non-timber products from the trees provide a pool of resources for the local communities.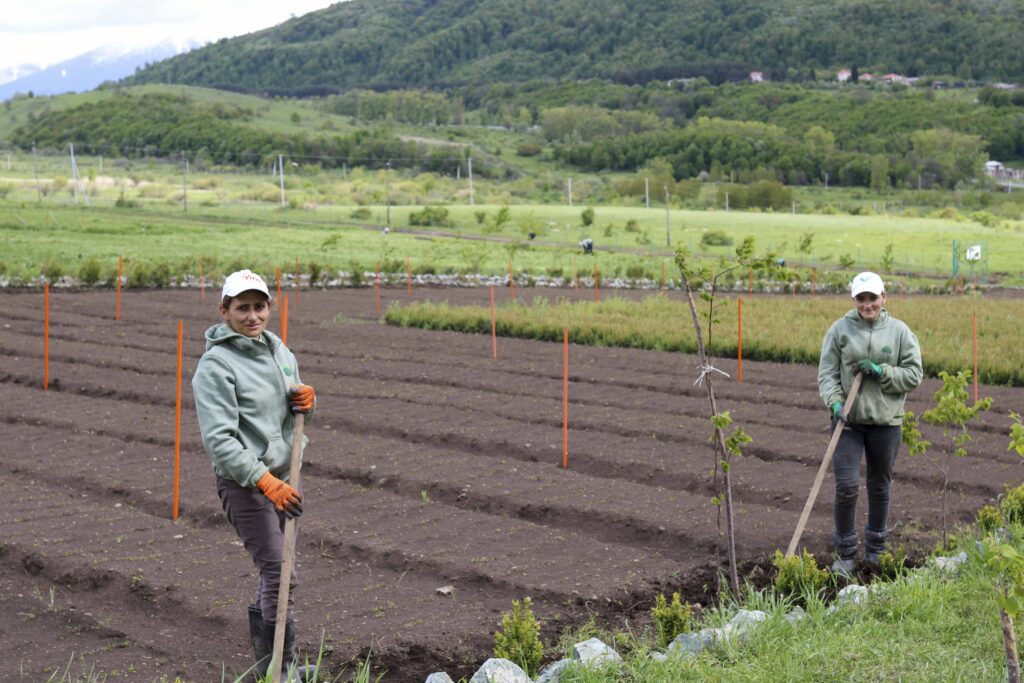 The project is a beautiful one, with social, economic, and ecological impacts. Exactly in line with the Go Forest mission statement. Thank you, My Forest Armenia, for striving toward a better world, and many thanks to Taron, Vahe, Lilith, and the rest of the team for taking care of us and showing us around. 
The impact of this project is global and we should not underestimate the urgency.
(Written by Marte Greefs, Junior Project Manager – Go Forest)
Click here for more information about our project in Armenia.