We all know we're facing big problems in the world today, but it's even more shocking to see those problems with your own eyes. It is the greatest motivation ever to continue with the tree mission but it touches your soul. Some moments are burned into your retina forever.
When project visit steals and breaks your heart at the same time
There's a big gap between 'here' and 'there' and yet, we're living on the same planet.
It is incomprehensible that people in our country are watering their lawns all day long, while people on the other side of the world are dealing with extreme droughts and don't have access to water.
All about solving inequalities
Solving inequalities in the world is what drives me most. I'm not a perfect greenie, but I do believe that we can build systems together with the people in need so that they have a better life. And believe it or not: Trees are an important example of life support systems.
Let me tell you a few things about the fifth poorest country in the world: Madagascar.
The once lush green island of Madagascar is turning into a red desert and facing a severe food crisis seen as the world's first 'climate change famine'. The fourth-largest island on the planet and one of its most diverse ecosystems, Madagascar has thousands of endemic species of plants and animals such as lemures (Source: Euronews).
Four years of extreme drought, linked by the UN to climate change, along with deforestation caused by burning or cutting down trees to make charcoal and farming, have transformed the area into a dust bowl.
During my first days in Madagascar, it struck me how hard tourism has come to a standstill there since the pandemic. A poor country that also loses the income of tourists, is not really in a good situation. People stared at me because I'm white and some of them had never seen a white person before. This shows how few tourists currently go there.
A person who believes in building systems is Father Pedro who established Akamasoa, a humanitarian association. Akamasoa has 5 welcome centers around the capital city made of 17 villages where nearly 3,000 families are settled. Father Pedro was convinced that the homeless, deprived of everything, could not find dignity and self-sufficiency unless they were the main players in their story of recovery. For this reason, the families sheltered in the villages of Akamasoa must commit to daily work and send their children to school. In exchange, Akamasoa provides services to help them integrate into society such as jobs, homes, education, and health care.
This is a very successful story and the people in those villages are proud to be part of it.
One of the most amazing moments in my life was when I visited a school in Akamasoa with gifts and 1,000 children were waiting for us. They surprised us with dances and kindness.
Since I didn't have 1,000 gifts with me, we found a way to visit the children in the classes and explain that Frisbee is a group sport. When we passed the school 3 hours later, we saw children playing in groups with, among other things, Frisbees. The tears welled up in my eyes. Those people have nothing and they are so happy with the smallest things.  That's something we can learn from them. Planting trees with the parents of those children is very valuable. Tree species are carefully selected with a focus on food production and an economic added value of non-timber products.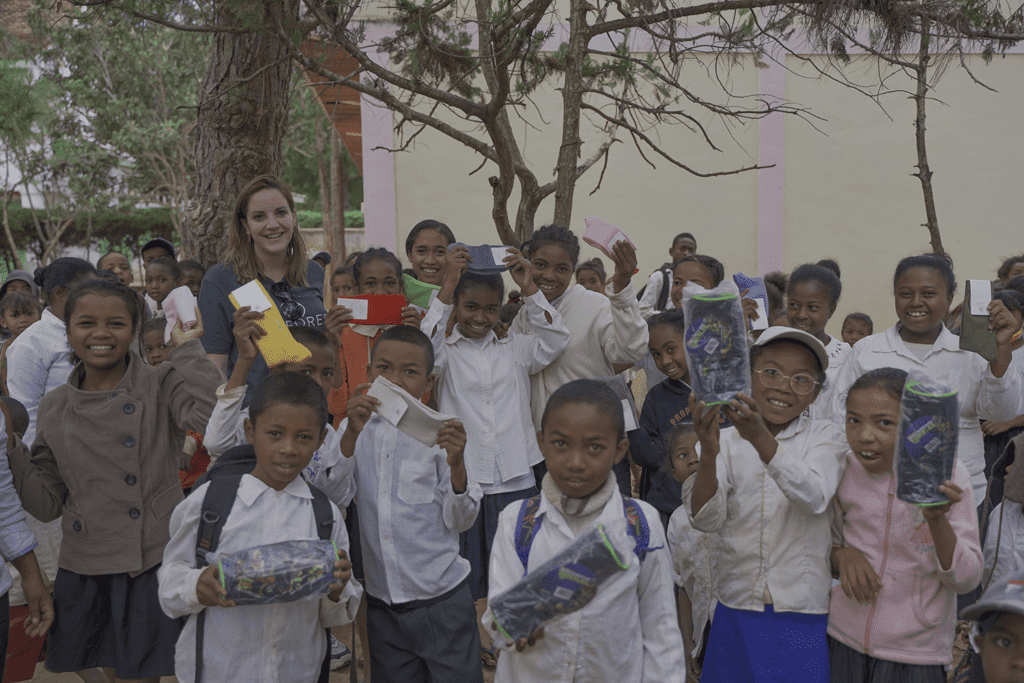 Putting SDG 8 to practice
We plant trees in our garden because we like trees or for cooling, but in Madagascar, it is vital to plant trees that also offer economic added value thanks to the fruits they produce.
This added value supports livelihood but is also the motivation to take care of trees and to realize that trees are life companions. This changes an awareness and trees are no longer seen as producers of charcoal, but as continuous sources of income that should not be cut down.
This way of planting with the farmers, agroforestry, is something that changes lives.
In Madagascar, people give a speech at every event. I witnessed one of the saddest speeches I've ever heard when I was visiting an agroforestry project in Tamatave:
"Dear people, we will have more and more cyclones in the coming years, it will get much warmer, and we will have even more difficult access to water because we are going to have extremely dry periods. We are going to run out of rice, so we must think about alternatives. We will therefore plant trees that will give us food, but we will also plant species that will give us herbs after already 3 months to sell. Because we will have even less income, because we will no longer have rice. If we don't act now, we're going to have even worse problems than we already have."
.. And you should know that I could hardly bear the heat in that planting location. An oppressive heat that we do not know here. I looked up trees for shade. The only thought that went through my head at that moment was: "We need to plant as many trees as possible. Those people are our family."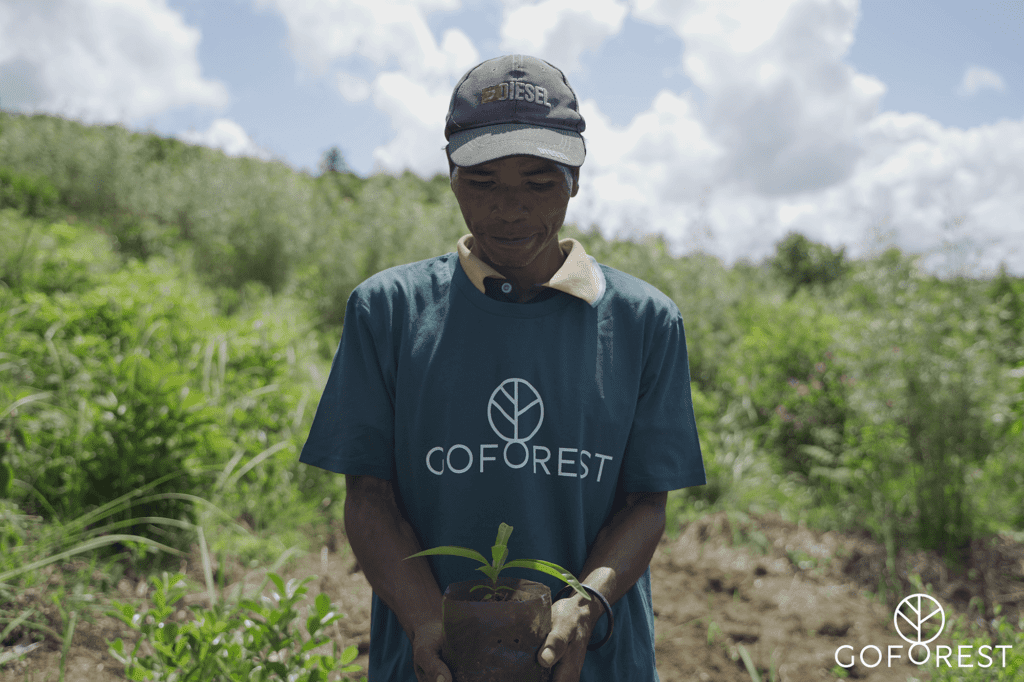 It's more than just planting a tree
Planting a tree is only 5% of the work. It's super important to keep the trees alive in the decades to come. That's why trees need to be planted, but they must grow as well. Maintenance and monitoring are essential.
The social impact of tree planting is extremely important, but biodiversity is also greatly helped by trees. When I walk in the forest, anywhere in the world, I hear so many different things and see so much movement. "There where you hear the sound of life, it's where you find the trees."
Where we planted cocoa trees, there were bugs on my legs constantly and I got a lot of mosquito bites. Countless crabs walked on our feet where we planted mangroves. An ecosystem in which carbon sequestration is also done efficiently.  Nature is incredible and has such a zest for life.
And I love to talk about the 'Tree ROI' (Return on investment).
If you plant trees, you:
Reduce carbon in the atmosphere
When you plant trees, you provide systems for a better world.
I hope that with our team we can convince many companies to plant trees in the coming years to give back to our planet, to our family and to our next generation.
Because there's one more thing I want to say about climate change and about the most affected areas such as Madagascar:
We're losing time, but we're gaining perspective.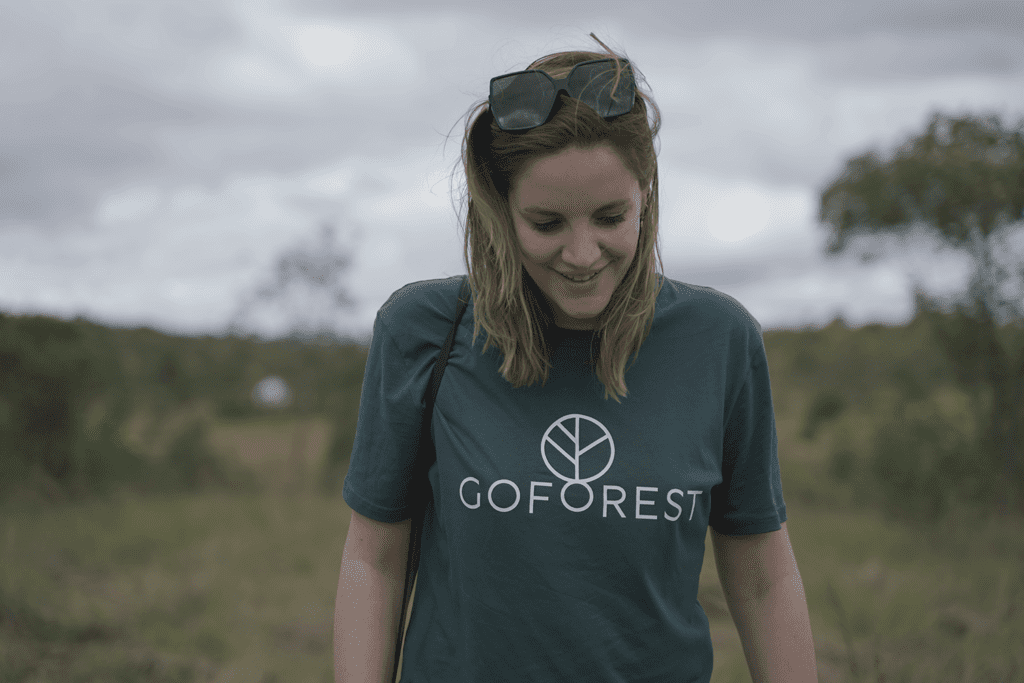 (Written by Sarah Parent, Co-Founder / Chief Ecological Officer – Go Forest)
Click here for more information about our project in Madagascar.